Hello. My name is Laura Como. I design and build WordPress websites. Don't be shy – take a look around.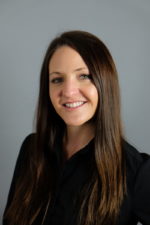 8 years. Website Designer. Websites built on WordPress – world's largest CMS platform
14 years. Sales and Account Management. Up to $29 million annual gross revenue
3 years. Broadcast Media and Advertising. Largest and most diversified television broadcast company in the U.S.
2 years. Account Manager & Project Manager. Industry-leading digital marketing agency
Years of Experience
WordPress Websites
I've been building WordPress websites for a while. It takes a lot of time to get good at building websites and having a good eye for design is something you can't teach.
Search Engine Optimization
Optimize website for SEO | Improve rank with search engines | Local search optimization & setup
Consulting
Digital marketing | Business setup | Scheduling, eCommerce & payment software integration | Email setup & tech stuff
Copywriting
Messaging that resonates with your target audience | Copy editing and wordsmithing